Get involved
Events and Calendar
Rain Garden Class
Mondays, March 9 – March 30
6 – 8 pm
Join us for a hands-on course focused on creating a beautiful rain garden that protects the environment, provides habitat for wildlife and improves your property. You will learn what a rain garden is and how your rain garden will help to keep storm water on site, and improve water quality while creating a beautiful landscape feature. At the end of the four-week class, you will leave with the skills to design and install your own rain garden—just in time for spring planting!
Kayakers gettin' their paddle on in the Kalamazoo River.
Since 2003, Kanoe the Kazoo and its several hosts work together to offer guided paddle trips along the Kalamazoo River, tributary streams, and local inland lakes to area citizens. Our mission is to introduce residents and visitors to the beauty and recreational opportunities that surround us. The Battle Creek Area Clean Water Partners typically sponsor one KTK event per year (sometime in August).  
Please check back for more information.
Annual Children's Water Festival
The Battle Creek Area Clean Water Partners and the Battle Creek Area Mathematics and Science Center will sponsor a free science training opportunity for fourth and fifth grade students at the annual Children's Water Festival, on May 8, 2020 at Kellogg Community College. The festival teaches children about water resources and why they should be protected. Students will attend the festival in a two hour block between the hours of 9:00 am and 2:00 pm. They will participate in two hands-on activities and attend a concert by Billy B, an outstanding environmental performer from Brooklyn, NY.  He engages audiences through the use of rock and roll, rap, salsa and dance. If you are interested in presenting or attending the festival as a class, please fill out the required forms.
Volunteers cleaning up along the Kalamazoo River.
Krazy for the Kazoo is the name of an annual effort to cleanup streams and rivers in the Kalamazoo River Watershed where illegal dumping and litter are big problems. The cleanups take place throughout the year and have several sponsors (similar to Kanoe the Kazoo). The Battle Creek Area Clean Water Partners host a cleanup typically during the first weekend in October.
Please check back for more information.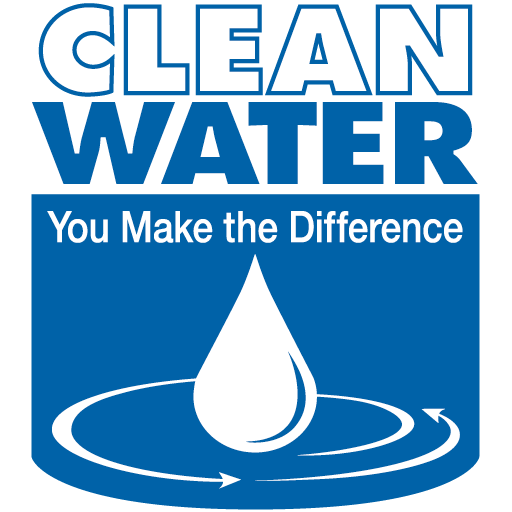 The Battle Creek Clean Water Partnership is the City of Battle Creek; the City of Springfield; the Calhoun County Water Resources Commissioner; the Calhoun County Road Department, the townships of Bedford, Emmett, Leroy, Newton, and Pennfield, the Hart-Dole-Inouye Federal Center, Kellogg Community College, Battle Creek Area Schools and Lakeview Public Schools joining together with the common goal of protecting the waterways in our area.
Battle Creek Clean Water Partnership — Battle Creek Department of Public Works
269.966.3355