KFTK General Volunteer:
KFTK Green Team Volunteer:
Clean Water Tip:
Car Washing – Wash your car at a commercial car wash or on the lawn so that wash water can be absorbed and naturally filtered, avoiding streets and storm drains.
Act:
Maintain Oil Tanks both above and underground, as leaking underground storage tanks are a major source of contamination to both surface water and groundwater. Check tanks regularly for leaks.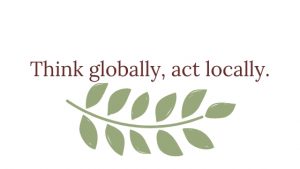 The Battle Creek Clean Water Partnership is the City of Battle Creek; the City of Springfield; the Calhoun County Water Resources Commissioner; the Calhoun County Road Department, the townships of Bedford, Emmett, Leroy, Newton, and Pennfield, the Hart-Dole-Inouye Federal Center, and Battle Creek Area Schools joining together with the common goal of protecting the waterways in our area.